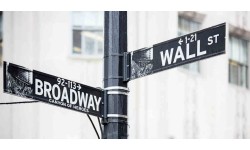 IMV Inc. (OTCMKTS:IMVIQ – Get Free Report) saw a significant decline in short interest in the month of August. As of August 31st, there was short interest totalling 163,200 shares, a decline of 10.3% from the August 15th total of 181,900 shares. Based on an average trading volume of 41,200 shares, the days-to-cover ratio is presently 4.0 days.
IMV Price Performance
Shares of IMVIQ traded down $0.01 during midday trading on Monday, hitting $0.04. 870 shares of the stock traded hands, compared to its average volume of 25,014. IMV has a 1-year low of $0.00 and a 1-year high of $0.50. The company has a market capitalization of $492,991.00, a price-to-earnings ratio of -0.01 and a beta of 0.97. The company's 50 day simple moving average is $0.05.
IMV Company Profile
IMV Inc operates as a clinical-stage immuno-oncology company. The company develops a portfolio of therapies based on DPX its immune-educating technology platform for treatment of solid and hematological cancers. The company's lead drug candidate includes maveropepimut-S, a DPX-based immunotherapy that targets survivin-expressing cells that is Phase II clinical trials for diffuse large B cell lymphoma; ovarian cancer; and bladder, liver, and MSI-H solid tumors, as well as in Phase I clinical trial for breast cancer.
Read More
Receive News & Ratings for IMV Daily - Enter your email address below to receive a concise daily summary of the latest news and analysts' ratings for IMV and related companies with MarketBeat.com's FREE daily email newsletter.